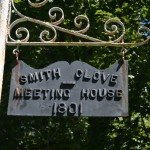 Smith Clove Meeting House is located at 43 Quaker Road in the Town of Highland Mills, just a few miles south of Cornwall on Route 32.  It is a separate building, constructed by members of Cornwall Meeting in 1802 – 03.  Prior to that time, Cornwall Friends  from Woodbury met in private homes on Sundays when travel to Cornwall was impractical.  It is now the site of a once-a-year worship, usually the last Sunday in August, and is otherwise accessible only by prior arrangement.
The land was purchased by Samuel Seaman and the building was the first place of worship in the Town of Woodbury.  Since 1961, Smith Clove Meeting House has been maintained as an historical site through a generous Trust created by a group of Cornwall Quakers (among them Cornells, Cocks's, Bulls and Seamans's) and administered by trustees selected by Cornwall Monthly Meeting.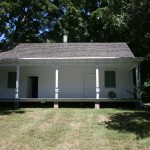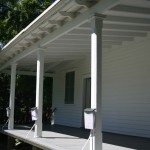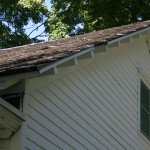 Smith Clove is a remarkable example of early 19th century Quaker architecture, and is on the National Register.  The roof is of wooden shakes, the window shutters are functional, the construction is post-and-beam.  In the words of the Cornwall Meeting's Minute dated September 24, 1801, "the Meetinghouse in Smiths Clove [shall be] 36 by 26 feet & 16 feet posts estimated to cost £315."
No alterations whatsoever have taken place since the mid-1800s, making the building of special architectural and cultural interest.  The single,  plain, large room can be divided by a sliding wall for the purpose of conducting men's and women's Business Meetings.  Each room is heated by its own wood stove.  In 1884, Hannah Cocks noted in her diary that "a dwindling Quaker membership had resulted in a combined [Business] Meeting, with men and women on the same side."
The interior is as is was: there is no electricity and no running water.  There is an outhouse behind the building and the two-acre property is marked by magnificent trees.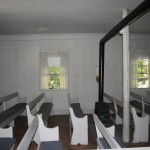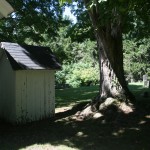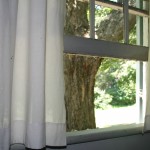 Smith Clove has a beautiful cemetery behind the Meeting House, and there are several gravestones of historic and aesthetic interest.  The earliest dates from 1822.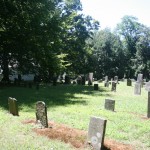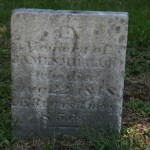 Friends from Cornwall Monthly Meeting worship at Smith Clove annually on the last Sunday in August.  All are welcome.  For directions, click here.  Those wishing to arrange for access to this historic Meeting House on other days should write to info@CornwallQuakers.org.